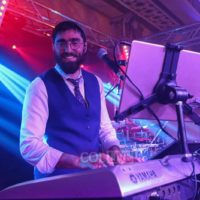 Chony Milecki, Musician
Brooklyn, NY
Chony Milecki is a Chassidic recording artist, songwriter and, entertainer from Brooklyn, New York. He has been working as a musician since he was 15 years old. A Jewish music performer who has toured worldwide, Chony's versatility has since earned him the reputation among fans and critics as "The Music Engineer". He is also known for his weekly 90-Second-Dvar-Torah project with Benny Friedman and was a finalist in the MyLife Chassidus Applied Competition.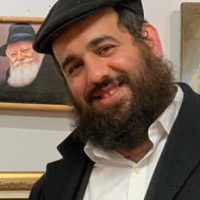 Moshe Frank
Brooklyn, NY
Moshe Frank is a renowned Jewish artist and art collector, founder and director of the Leviim Judaica Art Galery of Brooklyn.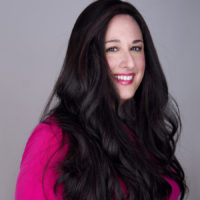 Mrs. Mica Soffer, Publisher & Chief Editor
Brooklyn, NY
Micca Soffer is the editor, publisher and founder of community news service COLlive.com, one of the largest Jewish news sites in the world.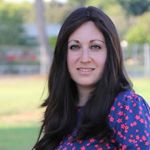 Shainy Evers, Artist
Brooklyn, NY
Shainy Evers is a renowned painter who grew up in England. Her paintings which include Acrylic, on Canvas & minimalist on Paper, are influenced by nature along with Jewish tradition and lifestyle. Currently she and her family are living in the Chassidic neighborhood of Crown Heights.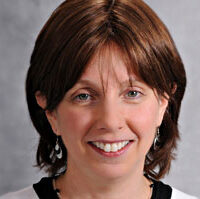 Malka Touger, Author & Producer
Yerushalayim, Israel
Malka Touger is a world-renowned teacher and lecturer. She has authored and co-authored several best-selling books and produced a number of educational videos in both English and Hebrew. She lives in Har Nof, Jerusalem, with her husband, Rabbi Eliyahu Touger, and their children.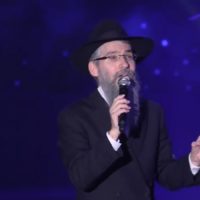 Avraham Fried, World renowned singer
Brooklyn, NY
Avraham has been inspiring audiences around the world with his unique blend of Chassidic, contemporary music for over 35 years and has released more than 25 CDs. From NYC's Carnegie Hall and Lincoln Center to London's Wembley Hall and Tel Aviv's Heichal Hatarbut, Avraham has performed in front of sold out audiences. Avraham's music is colorful. It is a delightful mix served in Yiddish, Hebrew, and English. There's upbeat music that will make you want to dance, and inspiring, heartfelt ballads that will make you want to pray and connect to something higher.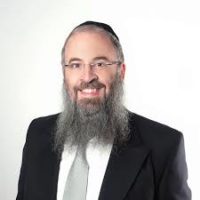 Rabbi Zalman Goldstein, Musician & Author
Monsey, NY
A scholar and creative thinker, Rabbi Zalman Goldstein has been involved in Jewish outreach for over 35 years, providing guidance to individuals and families seeking growth in their understanding and practice of Judaism. Rabbi Goldstein is the founder of The Jewish Learning Group, publisher of the popular Shabbat Table Companion, Going Kosher in 30 days, and nearly a dozen outreach books used by Chabad Houses around the world. He is also the man behind the iconic Chabad Classics music series.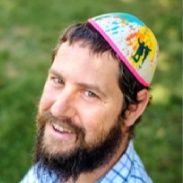 Rabbi Yitzchok Moully, Artist
Hillside, NJ
Raised by former hippies, Rabbi Yitzchok Moully was exposed to far more color than one would expect in the rigorously orthodox Chassidic community. Moully's art contrasts strong Judaic and Chassidic images with vibrant bold colors to create a startling combination which he describes as "Chassidic Pop Art". Moully's art reveals that the essence of Chassidic thought is far from black and white. Moully is the Youth Rabbi at the Chabad Jewish Center in Basking Ridge NJ, where he resides together with his wife Batsheva and five children, a Rabbi by day and an artist by night.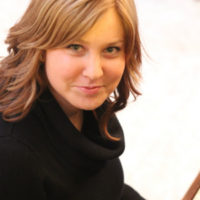 Sarah Dukes, Musician & Composer
Cedarhurst, NY
Sarah Dukes started playing piano when she was six years old and composed her first song at the mere age of eight. Dukes was handpicked by Whisperings-Solo Piano Radio as one of their exclusively featured solo piano artists, and her richly nuanced songs have been featured in several popular documentaries produced by Jewish Educational Media, as well as streamed on various international channels including Enlightened Piano Radio, One World Music Radio, and Pandora. Sarah's pieces have also been featured in the inflight entertainment package for amultiple airlines including Singapore Airlines, Vietnam Airlines and EgyptAir. Sarah' recently released album of original piano solos, "Life Sometimes", has been selected a winner in the Global Music Awards and was honored with a Silver Medal for Outstanding Achievement in Music in the New Age Solo Piano and Album categories. Sarah, her husband and their six children live in Cedarhust, NY.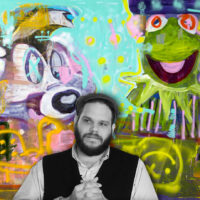 Noah Lubin, Artist
Providence, RI
Noah Lubin is one of the most fascinating young contemporary Jewish artists of this generation. The choice of vibrant colors which depicts his positive view on life is one of his main characteristics and the one that captures the eye and imagination of the viewer. Lubin represents today's' traditional Jewish spirit and life using a fresh vision and a contemporary style and approach.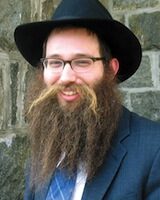 Yehoshua November, Poet
Teaneck, NJ
Yehoshua November teaches at Rutgers University and Touro College. He is the author of two collections of poems: Two Worlds Exist, a finalist for the National Jewish Book Award, and God's Optimism, which won the Main Street Rag Poetry Book Award and was a finalist for the Los Angeles Times Book Prize.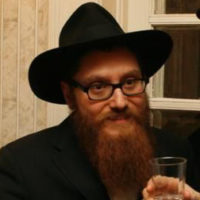 Rabbi Yitzchok Tsap, Video producer
Brooklyn, NY
Rabbi Yitzchok Tsap, originally from Melbourne, Australia, serves as Director of content for the Jewish Educational Media and has produced dozens of Jewish films including the popular Living Torah weekly videomagazine viewed in eight languages across the globe. Tsap has also served as mentor and instructor of Chasidic philosophy at Hadar Hatorah, the longest-running Yeshiva for beginners, located in Crown Heights.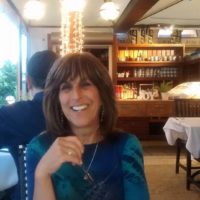 Mirele Rosenberger, Musician & Composer
Brooklyn, NY
Mirele Rosenberger started to study piano at the age of 9. Music became a central focus in her life when she decided to major in music at Hunter College. That led to a 15 year career in playing music for modern dance. During these years, Mirele transformed her life into one of being an observant Jew. This opened new doors musically, as she became the musical director and accompanist for the world-known singer, Ruthi Navon, who had also become an observant Jew. During the 15 years working with Ruthi, Mirele traveled the world playing concerts for Jewish women. This is all in addition to raising 8 children in Crown Heights, Brooklyn.