Going Beyond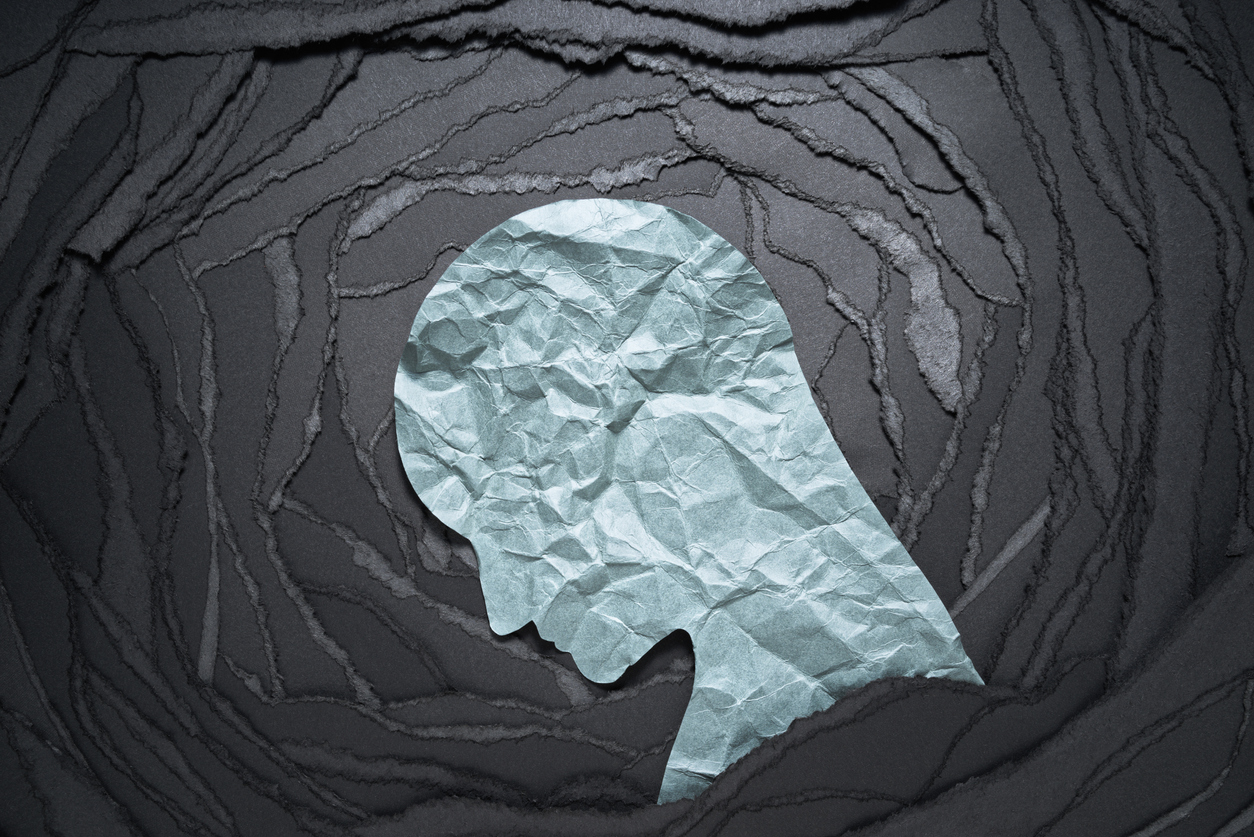 Mendel Marcus, Mission Viejo, California
Depression & Sadness / Essays 2019
Depression. A single word, but with quite the baggage. Something humanity at large has been struggling with for centuries, with no sign of reprieve. Quite the contrary, there has been an alarming trend unfolding the world over. The amount of people suffering from depression recently has ballooned significantly.
Even more troubling is the state of the many people working in the creative fields. Artists, musicians, and authors have been hit the hardest. Thousands of them have taken their own lives at a startling rate. There have been countless studies examining the link between the two, and there are obviously numerous ways of tackling these issues. This essay will focus on one specific aspect of these issues and attempt to find a solution for this problem from a secular standpoint, and how Chassidus helps us steer clear of these issues altogether.
The Chassidic sources used in this project are primarily the Rebbe Rashab's explanation of Eved vs Ben (Mikneh Rav, 5666), and the Rebbe's revolutionary take on Kabalas Ol (5710).
THE FACTS
Depression and suicide have unfortunately become relatively common globally. Currently, 300 million people around the world have depression. 16.2 million adults in the United States (equaling 6.7 percent of all adults in the country) have experienced a major depressive episode in the past year. (the World Health Organization)
Zeroing in on writers, artists, and musicians, the numbers grow. Writers were a staggering 121% more likely to suffer from bipolar disease (which leads to suicide more often than any other mental disorder), and are also almost twice as likely to commit suicide than the general population. (Simon Kyaga, Sweden's Karolinska Institute)
Across the decades studied, popular musicians' lifespans were up to 25 years shorter than the comparable US population. Even more troubling, studies have found that suicide accounted for 11% of deaths by punk musicians, and a staggering 19.3% of metal musicians died from suicide. (Dianna Theadora Kenny, Professor of Psychology and Music, University of Sydney)
LINK TO DEPRESSION
This can all seem very counter-intuitive. The standard of living in the 21st century is the highest its been. The average person is living a much better, more comfortable, and easier life than just a few short decades ago. Why the depression?
Seeing the fame and glory which often times accompanies the artistic career, people tend to ask the same questions. Being a rock star, a New York Times bestselling author, or having one's work fawned upon by the masses seems to be the ultimate dream. How can they struggle?
Unfortunately, this can be far from the truth. Being talented can often be a double-edged sword. Yes, it can bring fame and glory to those who possess it. But that's only half of the story. Having to maintain any level of success can put immense pressure on the individual. If one's work has been glorified and admired by the public, living up to that level can only make the pressure on the artist that much greater. Not only does this person have to live up to their own expectations, they now have to face the scrutiny of the masses. As author Elizabeth Gilbert put it, following her best-selling book Eat, Pray, Love: "…people treat me like I'm doomed… "Aren't you afraid you're never going to be able to top that?"
The same thing applies to the individual: the pressures people go through on a daily basis, regardless of how well they may be doing physically, can utterly drain them. How will people percieve me? How will people react to ____? Am I really living up to my potential? Have I failed in fulfilling my duties on a personal level? On a communal level? All of these things can bog the person down, and once intensified, can lead to depression.
ANCIENT ROME'S SOLUTION
So how can this problem be avoided?
There are many ways that physicians and doctors have used to combat depression, with countless treatments and drugs administered the world over. But as the number of people suffering through this continues to grow, there are those who are willing to drop the modern approach, and try to solve this issue by looking back to Ancient Rome.
In their culture, they looked at the talented not as being geniuses, but having geniuses. Those who excelled in the arts were told that the success they met was not a result of their own talents, rather some sort of divine revelation which inspired them to create such wonders.
With this in mind, the artist can now free themself from the strain his abilities may have given him until now. Knowing that the success or failure of any project does not depend on him, rather is being fueled by outside forces, removes the pressure one can feel. They are now free to express whatever talents they have, without the baggage which could follow. Because it's not them!
BEING A SERVANT
The downside of someone shifting his self-perception in such a way, is that while he may be solving one issue, he's inviting a new one right in. Yes, the focus has now shifted off of him, thereby removing the stress which would otherwise kick in, but it may lead to a conflicting consequence.
Removing all of the negative accountability sounds good, but that also means that any credit for the project is eliminated too, leaving the person feeling unaccomplished and unfulfilled.
This is where Chassidus comes in. Chassidus, through it's proper understanding and application, solves all of these issues.
In 5666 (1906), in his lengthy Hemshech, the Rebbe RaShab explains at length the value in serving Hashem in the capacity of an "Eved" (a servant). Although the service lacks the understanding or emotion present when in the "Ben" (son) role, therefore appearing to be a lesser form of worship, it can actually extend far higher than a Ben.
When one's service is fueled by his own logic and reason, it has now been limited to the scope of what causes it. Therefore, the service is inherently limited. Finite.
Only when serving as a Servant, in spite of the clear lack of understanding or emotion, can one really go beyond their natural limitations. Once a person is willing to leave behind his own preferences and habits, and dedicate himself to One way beyond his comprehension, this person has become infinite.
The dedication of a Servant in its purest form is one where he gives himself, and all of his talents, over to Hashem. But not in a way that he is now a "nothing", rather he has unlocked the only true way for finite to merge with infinite. Making all of his actions and talents mirror his Bitul (dedication) to his Creator now not only removes the pressure of the outcome of his work, but actually brings him above anything he could ever reach on his own.
As the Lubavitcher Rebbe says quite clearly in one of his talks in 5710 (1950), : "Kabalas Ol (accepting upon oneself the yoke of Heaven) is the highest level, higher than meditation in a way of understanding [G-d], because understanding is limited, however the Essence [of G-d] which is infinite, can not be grasped with intellect… however, Kabalas Ol is in essence unlimited…higher than everything" -pg. 34
APPLICATION
When faced with day-to-day life, it is important that we all bear in mind what our existence is intended for. We must constantly remember, through all the trials and tribulations we may face, that we have a G-d given mission for our life. We are here to use everything at our disposal to bring Hashem down into this physical world. With that mindset, our mundane actions transform into divine service, accomplishing our G-dly task. All stress and tension typically brought on throughout the day vanish when we can go beyond ourselves and really dedicate our all to something above us.
This all starts in the beginning of the day. Modeh Ani, the first words a Jewish person ought to utter every morning, is a great time to develop this mindset. Take a few seconds, and instead of just saying the words, think. Our life doesn't just happen. Hashem is constantly powering the life we're living. Realize that it's not about we have, it's about what we do. Make a conscious decision to live your life "G-d-centered" instead of you-centered.
With this frame of mind, all the stress we feel will fall away. Tapping into our infinite capacity to dedicate ourselves to Hashem, the focus on ourselves, our failures or successes, all naturally fall away.
CONCLUSION
The issue of depression and suicide are one of the most pressing issues facing humankind. With the public at large, and artists in particular, suffering by the millions, we need to have a major shift in how we look at ourselves, our lives, and our gifts.
Through Chassidus, we can all go beyond our limitations, freeing us from the issues it naturally causes.
May we all merit the true Redemption, when all those suffering will be completely healed, and the world will achieve what it was created for, with the coming of Moshiach right now, Amen!