Getting to Know the Real You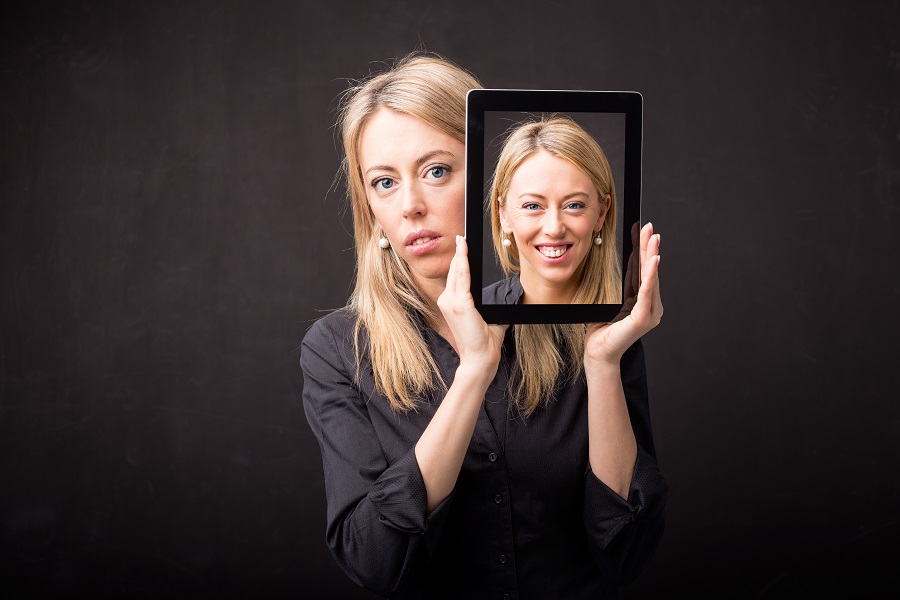 By Menachem Mendel Marinovsky, Houston, TX
Essays 2016
MyLife Essay Contest 2016
"דהאמונה שישנה בישראל מצד עצמם… אפשר שתהי' בבחי' מקיף. וזה שמשה רועה ומפרנס את ישראל בענין האמונה הוא שהאמונה תהי' בפנימיות (ואתה תצוה תשמ"א)" The faith that every Jew has on his own… may be in a way of "makif". This that Moses nourishes the faith of the people transforms the faith to a level of "pnimius""
"…וא"כ להמשיך בח' הדעת בנפשות הנק' זרע בהמה א"צ לזה רק בח' קנין שהיא המשכה מהעלם אל הגילוי… וזה בנקל יותר מאם היה צריך להיות הויה חדשה" (תורה אור ד"ה ואלה המשפטים)"Therefore to bring awareness to those souls so called "Animalistic" one only needs to do so in a manner of acquisition just to reveal what's hidden… this is easier then to create something new"
"…והאמת היה כדברים אם היתה נפש א' לבדה היא המתפללת והיא המחשבת ומהרהרת המחשבות זרות. אבל באמת לאמיתיתו הן ב' חפשות הנלחמות זו עם זו…" (תניא פרק כח) Well, that would be true if there was only one person inside you—if the same one who was davening was the same one who was conjuring and fantasizing these inappropriate thoughts. But when you really get down to it, there are two personalities inside the human brain at war with one another"
There is a verse in Pirkei Avot (Ethics of our Fathers) that says, "There is no freeman, only he who studies Torah."[1] Does Judaism really make me feel 'free'? Sometimes, I feel that Halacha is just a bunch of dos and don'ts. It is true that at times I most definitely enjoy doing Mitzvos, and after learning Torah I feel very good about myself, but I feel great after doing other things as well. It is almost as if I am living a two-faced life! The main issue is that these two lives do not necessarily share common interests; on the contrary, they usually conflict. There are so many things I like doing that Torah would not want me to do, but then again, I feel great after doing a mitzvah or learning Torah. So who am I? Am I a good Jew? Who is the real me? Am I fooling myself? Do you ever feel the same way?
These questions of "Where am I holding?" or "Which side is the real me?" apply not only to Judaism but also to everyday life. Am I good person? I don't always treat people the way I truly should, but does that make me a bad guy? Maybe I'm just a good guy who sometimes does bad things? Do I base it off of my surroundings? Maybe wrong and right depends on where one lives and with whom one grew up? If everyone around is generous and charitable and I don't give charity, I would feel that perhaps I am a bad person. If everyone around me stole and I didn't, I would be on a really high moral ground even though in a more civilized neighbourhood I would be the average. So the same question rings in my ear – am I a good person? How does one judge?
Chassidus teaches us[2] that every Jew is comprised of two souls: the first is what is called the "Nefesh Habahamis", the animal soul. The Nefesh Habahamis is the human side of us, the side that wants us to feel good about ourselves. The Nefesh Habahamis governs itself through emotions and desires to the extent that even his intellect is nothing more than a tool for which to get his heart's desires, similar to an animal whose intelligence is only used instinctively. The Nefesh Habahamis is entirely self-absorbed; he's all about making himself more comfortable. The second soul is the G-dly soul, the "Nefesh Haelokis". It is governed by intellect and a burning desire to come close to G-d. Its very existence is a piece of G-d Himself manifested in the person's soul! It is with this soul that man always aspires to reach for something greater, to always yearn for higher. The Nefesh Haelokis is all about giving up of oneself. Now, these two souls battle each other over control of the person in which they both reside; when we enjoy ourselves, especially when we sin, we feed our animal soul, giving him future domain over ourselves. When we step out of our comfort zone to help another person or to study Torah and do a Mitzvah, we are feeding our G-dly soul, putting him in control. In a sense, every Jew really does have a two-faced personality; two sides which differ in their very essences yet they both reside in one person. In light of the above, the ambiguity and confusion that one feels after such conflicting feelings now makes sense and he need not be distressed about his "split-personality" at all.[3] Such a concern would only be valid if the individual was driven by one soul. Once he acknowledges that it is indeed two different souls residing in the same person, a Jew can better understand his own character.
Why would G-d create us in such a manner – that we are constantly at battle with ourselves to do the right thing? To give us a bit of understanding, Chassidus gives the following parable:[4]. There was once a king who had an only child. The prince was a very talented and special boy and the king took immense pride in all that his son did. He was clever, he knew to make good decisions, and he was kind-hearted; the king was almost positive that he would be a great heir to throne. As the king got older, he began to think of his son taking over the kingdom and he realized that his son's integrity and ability to decipher right and wrong were never really tested to the fullest. He had lived his whole life in the palace with all the luxuries of a crowned prince. The king decided to challenge his son and test his loyalty. He sent his son on a mission to visit a certain town. He then hired a harlot to meet up with the prince and try to seduce him to see whether or not the prince truly held to the standard of royalty. Every Jewish soul is a part of G-d, just as every son is, in essence, a part of his father. What happens when the soul leaves its holy abode on high and comes into a mortal body? How will it act then? G-d therefore sends a "harlot" – the animal soul – who is tasked with trying to trick the soul into sinning to see if he will remain pure to her creator. What we see from the parable is that the real person is the G-dly soul and his animal soul is just an external part of his personality put into place only to trick him. In our story, the harlot didn't really want the prince to succumb to her. She wanted the prince to pass the test and was merely following the king's command. The same holds true with the Nefesh Habahamis in each person. The negative side – that inclination that tells one to do wrong – does not really want the individual to do these things; its true objective is to help him reveal his genuine inner self through overcoming the challenges! When one is therefore, involved in Torah, he is nurturing the real him. He is enabling his true soul to express itself and is freeing himself from the confines of that animal which he used to call "me".
This that every Jew essentially has a pure desire to do what G-d's will is not just a theory – it's a proven fact. Take, for example, a Jew who only comes to shul on Yom Kippur. If he believes in Judaism, then where is he the whole year? If he doesn't, then what is he doing in shul on Yom Kippur? I invite you to sit with him and ask for an explanation, he may say that "It's Yom Kippur, something made me feel like coming…" or he may not even have an explanation! Why not? It is because this feeling is far beyond logic and understanding; it is his very essence (which till now was concealed) surfacing due to the holiness of Yom Kippur[5] It can often happen that a certain occurrence will reveal this essence but that is only proof that it was always there. Let me share with you a story I heard from the individual involved himself. There was once a Jewish college student who was dating a gentile girl. Their relationship was getting serious and it was time for him to meet her parents. She lived in a small town that was difficult to reach by public transport; in order to get there he needed to take a train to a bus stop and then get a ride to her home. The night was pleasant – the family treated him warmly and showed him his room. It was all going very nicely. The next morning, as he awoke, he smelled a very strong aroma coming from the downstairs kitchen; the family was having bacon and eggs for breakfast! At that moment, without thinking twice, he approached his girlfriend and told her he had a family emergency and had to leave and get back home immediately. Being that the next bus stop was not due for a while, he phoned the bus company and told them that due to a crucial emergency he must get on a bus to the nearby train station at once. He placed on them so much pressure that they rerouted the bus schedule for him and he got home later that afternoon. On the train ride home, he was lost in thought, amazed at what just happened. A part of him told him "Bacon! I'm a Jew I can't eat bacon! I have to get out of here!" He reflected upon the story and decided he needed to make a change in his life. Today, he is married to a Jew and lays Tefillin daily. We may be convinced we are something else but the truth is a Jew is always a Jew and that's the real you!
All this sounds great on paper, but what about real life? How can I make it that Judaism should not be a burden for me; that I should actually act on this true inner self? True, we do have a high soul and every Jew finds true joy and happiness in serving G-d, but more often than not, that's not how we feel. If we were to look closely, we may find that often we declare we believe and then go do the exact opposite of what we believe! The story is told[6] of the thief who dug a tunnel into a house to rob them. On his way up into the house he stops to pray to G-d to help him with his "job". The obvious question is – if he believes in G-d, why is he stealing? If he is stealing and knows G-d doesn't want him to, why is he praying for help? If we are honest with ourselves, we will find that we all have this aspect to us. The reason is that at present our soul's feelings towards G-d haven't yet transferred into our systems of thought and action. Chassidus teaches that there are two ways something/one can express itself and affect another-, "makif" (which means "surrounds") is external and abstract, however it has a strong impact on him. The second way is "pnimi" "internally" when something is directed specifically at the person and channelled accordingly. The neighbourhood you grew up in has a "makif" effect on you; you are affected by it but in a very indirect way. It was not channelled and geared specifically towards you rather it is a general atmosphere which you were part of. The education your parents or teachers gave you is "pnimi"- it was directed and channelled specifically towards you and the effect it has on you is more revealed and 'close to home'. It is this education that programed the way you think, your views on life your interests etc. Our faith is often Makif – we need it to be Pnimi.
How do we change that? How do we channel abstract belief into conscious awareness? This was the job description of Moses. When in presence of a man of G-d, a certain truth stands out. One feels a certain sense of being totally uplifted "אופגעהובינקייט". "Moses the G-dly man"[7] was a person who balanced absolute holiness and closeness to his creator yet at the same time was relatable to common folk. Moses lived constantly attuned to the essence of his soul; his soul guided the way he thought the way he acted the way he felt. This ability that G-d gave him to awaken this spark by his fellow Jews as well may possibly be even more special than the way Moses himself was at one with his own soul. And the Almighty promised Moses this feature would not leave the Jewish people.
The Zohar tells us[8] that every generation has its "Moses": in the times of Purim it was Mordechai, and in our times the Lubavitcher Rebbe helps bring out this spark from deep within the Jew. Just at the moment when all was seemingly lost and Haman's decree was put into place; Mordechai came and assembled the people in the thousands; gathering them for prayer and Torah study. The Jews were at a spiritual low, yet, out of nowhere, they were enriched with spirituality and faith in G-d. Not an abstract lofty faith, but a faith that directed them to a different type of life. We saw a similar occurrence with the Lubavitcher Rebbe. After the Holocaust, the Rebbe reached out with open loving arms to the Jewish people. He took a nation scattered to all corners of the world and through his emissaries who carry out his teaching, he united and continues to unite and inspire the Jewish world at large.
The manner in which the Rebbe inspired people was not by giving them a new boost or a new idea to think about, but rather by showing them the power they had inside of them all along. A man once stopped the Rebbe in the street and asked, "Where is G-d?" "Everywhere," replied the Rebbe. "I know that, but where is He?" The Rebbe then smiled and gently placed his hand on his heart and said "If that is your question, then He is here" the man today recalls the episode years later with tears, saying how the Rebbe showed him guidance in his time of strife. When we have found inner peace with the soul inside of us then we are enhanced with a power of energy, joy and confidence.
On a personal note, I am twenty years old and serving this year as a shliach of the Rebbe in a Yeshiva in a foreign country. As I began my mission, I, at first, thought, "How can I do all this? Away from the support of friends and family, I don't even know if I am fit for the job, where would I find the strength?" Yet, I found it. Through the guidance of the Rebbe's teaching, I found myself doing things I never thought I would be able to do otherwise. Most importantly, I found joy in doing the impossible. I came to the realization there was a lot to me I didn't know yet. The Rebbe revealed it to me. I once taught a friend a maamer (Chassidic discourse)[9] that explained how a Rebbe makes one find joy in Judaism. The boy told me that his older brother, a shliach in a far off country away from family or anything Jewish, was a living example of this. Living a life of sacrifice and challenges yet with the utmost pride and joy in what he does? Where does he find this ability? The Rebbe. The Rebbe makes the faith that every Jew has in a "makif" manner to be "pnimi".[10] The first step in doing this is showing us that the Rebbe is not adding anything new; rather revealing what was there all along.
In conclusion, if you lack self-awareness, if you are not sure where you are holding in both your religious and moral status and therefore not sure as to who you are etc., you must recognize that you're a Jew. That means that by definition you are harnessed with a G-dly soul, which wants only good. This is the true you – anything else someone or maybe even you yourself might say is false and they say these things only because they don't really know the real you. All the challenges and imperfections you have are only placed inside of you to ultimately bring you to new heights. Your weaknesses are superficial. When you understand that acting Jewish isn't forcing yourself to be something you're not rather it is being yourself it becomes much easier to pursue.[11]. The most important method in becoming in sync with this part you is through developing a relationship with the Rebbe. Even 20 years after his passing, through following his directives and studying his teachings a person can find himself in touch with the real him. He then views Judaism as his true life and freedom, making all other so called desires nothing but distractions and disturbances to true freedom. So, my friends, let's get to know ourselves. Step out of your comfort zone and help another person, feed your Nefesh Elokis. Learn and practice a teaching of the Rebbe and watch the transformation you will see. Enter into a world of no doubt; a world of empowerment; enter into the world of YOU! Ultimately let all our Jewish brethren realize who we are and let G-d bring us the ultimate freedom with Moshiach now!
Bibliography
Derech Chayim; Sharei Teshuva
Hisvadius Vov Tishrei 5741
Lekkutei Torah; Maamer "Viala Mishpatim"
Maamer "Ata Titzavah" 5741
Maamer "Rani Vi'Simchi" 5727
Pirkei Avot
Psalms 90:1
Tanya chapters 1-2, 28
Tekkunei Zohar
Zohar quoted in Tanya
Footnotes
[1] Avos chapter 2
[2] Tanya chapters 1-2
[3] Tanya chapter 28
[4] Zohar quoted in Tanya chapter 9
[5] The Rebbe himself brought this example in the Hisvadius of Vov Tishrei 5741 as well as in other occasions
[6] From the Miteler Rebbe in Derech Chayim; in the Sharei Teshuva section. This parable is also mentioned by the Alter Reebe in Lekkutei torah maamer "Tachas Asher lo avadita" it has since then been quoted often in Chassidus
[7] Psalms 90:1
[8] From Tekkunei Zohar as quoted in "ViAta Titzavah"
[9] Maamer from the Rebbe "Rani Vi'Simchi" 5727
[10] Maamer from the Rebbe"ViAta Titzavah" 5741
[11] From the Alter Rebbe in Lekkutei Torah; Maamer "Viala Mishpatim"