Hedonism and the Jewish Soul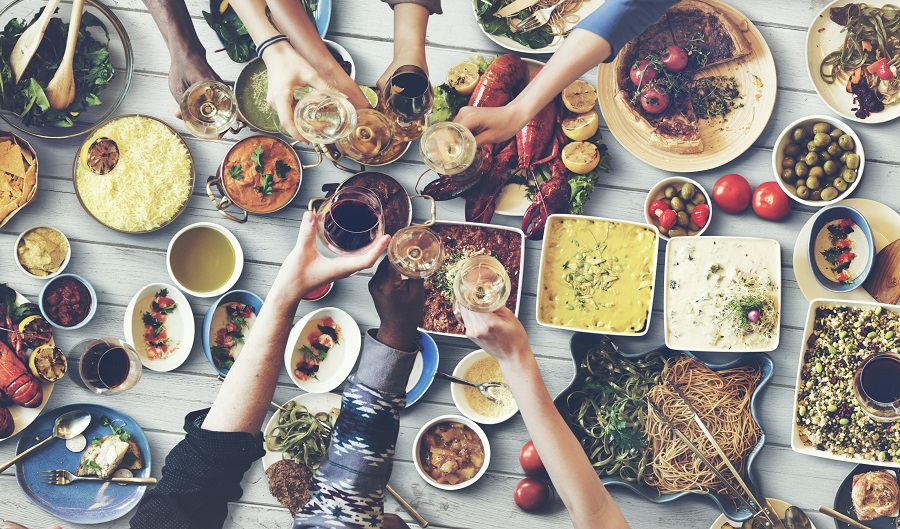 By Chaya Sara Gurewicz, Chicago, IL
Essays 2016
MyLife Essay Contest 2016
In this essay, I will target the contemporary issue of present day Hedonism: The ethical theory that pleasure (in the sense of the satisfaction of desires) is the highest good and proper aim of human life. This theory has created a host of problems microcosmically and macrocosmically.
We have become a society of 'pleasure seekers'. And the faster we can find pleasure, the better. The 'I' society has become a monster of 'instant pleasure'.
On a recent family trip to the 'Jump Zone' (a kids trampoline fun house), we noticed all the parents were on their phones, and the picnic tables were full of 12 year olds on their phones instead of jumping.
What has become of us? Where are we headed? What makes us interested in staring at a small screen in our hands instead of being present to life? The instant gratification that these devices offer is incomparable to most pleasure experiences. Instant stimulation is where we have been headed for a very long time. The pursuit of effortlessness is a value our society has embraced with open arms. Instacart, instant message, drive through restaurants, banking, you name it. The modus operandi of most businesses is 'how can we make our customers more comfortable and instantly gratified'. The success of the 'instant' society, has become the downfall of our very lives.
Hedonism leads to disconnect. Hedonism devalues human and Divine connection and puts pleasure in its place. Hedonism takes family life and connection and replaces it with people coexisting but feeling lonely, empty and perpetually looking for the next 'fix'. Pleasure, while it can be valuable when it is part of 'self-care', can bring a person to become fixed on the pleasure itself, bringing obsession and an 'I need more' feeling. Instant gratification/hedonism is not true pleasure or joy. It is a subconscious 'fix' of dopamine. It is a dulling and numbing of your soul voice – the voice that has a compass to lead you to your predestined and purposeful life.
JOY
Ultimate pleasure is deep inner joy. And it does not come from instant gratification. Simcha/joy is the highest level of faith. It is the level of 'knowing'. [1] Emuna, faith, is the first level. 'I have faith this will work out'. The next level is 'Bitachon' (Trust) and Simcha (Joy) which is 'being sure' it will work out. We all need to be on this level of Simcha/joy. But what brings joy? If you command someone to have joy, it doesn't work very well. In my experience, true joy is born out of doing what you are meant to do in this world, being connected with your soul calling, your soul's passion, thereby doing your part to bring the world to a state of wholeness. But, how can we actually connect with this soul power that lays dormant unless activated?
Every one of us is born with ten powerful soul powers known as [2] 'Eser Kochos Hanefesh' (Ten strengths of the soul). No two people's soul powers are the same and that's why we are all needed to fix this world together. [3] Together, we make the world whole. We are like builders with different tools in our hands, each completely necessary to get the house built. The more in touch you are with your soul, your essence, the more you can reach your unique soul powers, and the better you can help restore the world to IT'S true self which is a world of peace!
PLEASURE VS JOY
Here's an example of pleasure vs. joy. A young man came to me to speak about his addiction. He obsesses about it day and night. He simply can think of nothing else and finds it hard to function. I asked him to tell me about something else that he loves to do or has loved in his youth. He told me he has always loved woodworking/building. I asked him to think about himself building something. The feel and smell of the wood, the feeling of creating. Then I asked him if he thought about this addiction when he is woodworking. He said no. Why is this? Why do we not think about gratifying ourselves when we are engaged in learning something or doing something we love?
Perhaps society has talked us out of our own will, our own deep well of creativity and expression. Through media, and advertising as well as the subliminal (and not so subliminal) messages, we have a bad case of 'mass production', getting farther from who we are internally. The Torah celebrates our individuality. The Torah understands the need for our collective talents in creating a world of good. The Torah says [4] 'Chanoch Lenaar Al Pi Darkoh' (educate a child according to his OWN way, so that when he grows up he will not go astray).
Hedonism– A contemporary issue causing disconnect, loneliness, selfishness and loss of sensitivity. If you become obsessed with the pursuit of pleasure, you become numb to what is real, from your essential soul map, and what can bring you and the world real and tangible joy.
SOLUTION
Find the pleasure in your soul! Care for your soul, treat it right, and it will steer you towards a satisfying passionate life.
How do we uncover our souls compass? If our soul is covered up, and hidden, we are unable to consciously use the soul power. How can we access this powerful internal engine? How do I get to know my soul? How do I take care of it and keep it working at optimum capacity? How does my soul operate?
A MANUAL FOR THE SOUL
You will not find a body of work better than Chassidic philosophy to explain how the soul works and how to care for it. The book of Tanya, written by the Alter Rebbe is a literal manual for the soul. Once you study this manual, you will know how to care for your soul, thereby bringing optimum functioning and power to your life. You will be in your own driver's seat. In my 28 years of parenting, the Tanya has been my 'go to' book for insuring my children understand their own souls and how to care for them. The Tanya teaches us technical information as well as practical life lessons about our souls. We do not have to figure this out for ourselves!
YOU ARE WHAT YOU EAT
Tanya 101 – What you eat directly affects your soul. [5] The Alter Rebbe in Tanya expounds upon this concept as critical soul care know how. Food has a direct impact on your soul's ability to express itself. You are what you eat. Meat goes into your veins and sinews and 'becomes' you. Animals have certain characteristics that we as humans do not want to adopt. Animals by their very nature are completely subservient to their bodies. They are obsessed with gratifying their body's needs for food. They will kill for food. They will take babies from their mothers for food. Their bodies come before all else. The Torah specifies which animals are kosher. Although we don't eat kosher for reasons of logic, those that study kosher animals vs non-kosher animals will find higher level, more gentle characteristics in kosher animals.
Then we have the laws of slaughtering the Torah specified animals. These laws themselves are about gentleness and not hurting the animal thereby causing less adrenaline rush for the animal before death. The slaughterers (shochtim) themselves have strict guidelines of their own behaviors when it comes to their work. We want to make sure, that this animal we are eating will not 'stuff up' our soul with its strong energy. And taking it further, when we make a brocha on this food, or we eat it for Sabbath or Holidays, we are elevating it making it 'soul food'.
OPIMAL SOUL FUNCTION
There are many concepts in Judaism that are geared towards optimal soul function. [6] The soul is sensitive to the music we listen to. Chassidic 'niggunim'/melodies help the soul find expression. The soul is sensitive to what we see [7]. Everything you see and hear affects your soul. Chassidim take great care to fill their houses with holy energy. [8] Holy books and pictures of holy ancestors. We make sure to expose babies to those pictures [9] and energy as well – giving these open young souls the greatest of care. When we see something 'coarse' or low level, our souls are sad and get covered up. Our souls are sensitive and can easily get covered in a shell of numbness, G-d Forbid. This allows the person to go deeper into 'non desirable' things. The Torah says [10] 'mitzvah goreres mitzvah' one mitzvah leads to the next. That is because when you do a mitzvah, you create soul space and energy and desire to do more mitzvahs. When you do G-d Forbid the opposite, it creates a shell or 'klipa' that covers the soul making it easier to do the next low level activity. Sometimes, the shell becomes so thick, a person becomes completely numb to holiness and cannot even feel they have a soul, although it is always there. The soul waits like an inner wick to be ignited by the light of Torah and mitzvos. The soul never gives up on us no matter how buried it is. All it takes technically is one little mitzvah to begin the turn around. We have so much power in our soul care! And it is NEVER too late!!
To illustrate this concept, I will tell a story that happened several years ago while visiting my in-laws in Australia.
My sister in law invited us for Friday night Shabbat dinner. She had many guests at her table. One Israeli guy I noticed looked particularly coarse in his bomber jacket and t-shirt with quite a bad word across the front. His behavior was very coarse and flat out grub. I whispered to someone 'is this his first time here?' Because I thought surely he didn't know better than to come to a Shabbat dinner with that t-shirt. I was told he had been a regular guest for the past three years. Now I was a little hot under the collar. Looking at the beautiful Shabbat table and amazing food my sister in law had worked so hard to prepare lovingly for the holy Shabbat, I couldn't help but think this guy had some nerve for his lack of respect. But his 'chutzpah' gave me permission for some 'chutzpah'! I went over to him at the end of the meal. 'Donny' I said. 'Tell me, I hear you have been coming here for three years, and I can't understand why you would come to a Shabbat table dressed like that!' Donny replied 'I don't feel anything for Shabbat. I don't feel anything for mitzvoth. I come here because Yisrael and Dassy are my friends. Yisroel wants me to put on Tefillin and I do it for him, but not because I care. I don't! I don't feel anything at all when I do mitzvoth!'
I replied; "Look Donny, I think you are actually a really sensitive soul!' He looked at me dumbfounded. I went on to explain "you are a sensitive soul and when you eat non-kosher meat it affects you and makes you numb to kedusha/holiness and that's why you don't feel anything when you do a mitzvah!' 'Interesting'. Said Donny. 'I'll tell you what'. I said. "Let's cut a deal. For one month, you eat only kosher meat. After the month, you try putting on tefillin. If you still don't feel anything, go back to eating your non-kosher meat." Donny looked at me with a curious smirk on his face. I think he was amused. 'YOU'RE ON" said Donny 'but only ONE MONTH! Ok? One month THAT'S ALL!! 'Deal' I said. A couple of days later I saw Donny again. He said; 'I found out where to buy kosher meat! I'm doing it! Only ONE MONTH!! 'Yes! Great!' I said.
A few days later it was time to go back to the states. We went back home to life as usual. A few months later I got a call from my sister in law Dassy. 'Are you sitting down?' she said "Donny is on a plane to Israel. He has booked himself into yeshiva!!!' Donny went to Israel, and returned to Australia a while later with a kippa and tzitzit! He was a full-fledged shomer Shabbos Jew. One Friday, while out on Mivtzoim, (helping OTHERS put on tefillin) a girl from one of the restaurants he was stationed at asked her friend to set her up with Donny. Donny replied that he wants a religious girl. The girl said "I will become religious!' Donny married this girl. They now live in Israel with their children and lead a beautiful Torah life bringing up children with wholly revealed souls……. (This story can be confirmed with Donny – email and phone number upon request)
I have since used this concept in working with kids at risk, as well as explaining the concept to friends and guests with amazing results. We had a different guest who was coming for many years for Shabbos, but refused to do any mitzvos. I knew he was having some issues and asked him to please take on the mitzvah of eating kosher meat in order to help his issues. He had such a hard time with that and said he didn't want to give up his Italian beef sandwiches! Thank G-d one of the other guests offered to make him kosher Italian beef, and he reluctantly agreed to the kosher meat. A few weeks later he was wearing tzitzis and is now keeping Shabbos. Igniting your inner soul power, and caring and tending to your inner Source, is a win win situation for everyone. It will bring you true joy, and be the catalyst for the world to reaching the oneness and connection it was created for.
SUMMARY
*Hedonism is an ill of the modern day world
*Instant gratification is not true pleasure or joy
*Instant gratification numbs a person from feeling their soul powers and connection to Divine
*Building relationship to the soul is a practice that leads to true pleasure and joy
*The ability to connect to your soul gives you an internal compass for life
*Chassidic philosophy helps the soul find full expression.
*The Tanya is the manual for soul care
*We can restore the world to its true soul power, by living in alignment with our own.
FOOTNOTES
[1] EMUNAH AND BITACHON IS DISCUSSED IN 'CHOVAS HALVOVVOS' (DUTIES OF THE HEART) IN THE CHAPTER REGARDING 'SHAAR HABITACHON' (THE GATE OF FAITH). SEE ALSO LIKUTEI SICHOS VOLUME 36, FIRST SICHA OF SHMOS- OF THE LUBAVITCHER REBBE SAID DURING THE PERSIAN GULF WAR. ALSO THE SAYING BY THE TZEMACH TZEDEK 'TRACHT GUT VET ZAIN GUT' – 'THINK GOOD AND IT WILL BE GOOD'
[2] BASIS IN KABALAH AND THROUGHOUT CHASSIDUS AND BASED ON THE EITZ CHAIM.
[3] SEE TZEMACH TZEDEK'S BOOK 'DERECH MITZVOSECHA' THE COMMANDMENT OF 'AHAVAS YISROEL'. ALSO MEOR ENAYIM OF THR CHERNOBELER ON PARSHAS PINCHAS WHO TALKS ABOUT ALL JEWS COLLECTIVELY CAN BRING MOSHIACH THROUGH REACHING THEIR ULTIMATE SOUL WORK.
[4] THIS IS A VERSE FROM 'MISHLY' FROM TANACH. SEE ALSO HAYOM YOM FOR 23 TEVET.
[5] SEE CHAPTER 8 IN TANYA (IN GENERAL CHAPTERS 6-9).
[6] THE PREVIOUS REBBE SPEAKS ABOUT THE PLEASURE OF MUSIC BEING SOMEWHAT MORE REFINED THAN PLEASURES LIKE FOOD ETC. SEE SEFER HAMAMORIM KUNTREISIM
[7] SEE KUNTERES HAAVODAH BY THE REBBE RASHAB
[8] THIS IS ONE OF THE REBBE'S TEN MIVTZOYIM (BAYIS MOLEH SEFORIM)
[9] THE REBBE SPOKE MANY TIMES ABOUT SURROUNDING CHILDREN WITH KOSHER ANIMALS AND KOSHER ITEMS INCLUDING THEIR TOYS
[10] THIS IS A QUOTE FROM PIRKEI AVOS (ETHICS OF OUR FATHERS). IN TANYA CHAPTER 37 HE SPEAKS ABOUT THAT THE REWARD FOR A MITZVAH IS THE MITZVAH ITSELF
ABOUT THE AUTHOR
Chaya Sara Gurewicz is a Nature Based Life Coach. She works with individuals and couples in person or on the phone, and facilitates healing workshops and retreats for groups, schools, and organizations teaching mind tools, nature awareness, therapeutic art, and whatever it take to support people in returning to their essence and living with more joy! Chaya Sara feels the power of Women in Circle is an unlimited source of inspiration and possibility. She is the founder of The Tefilla Prayer Circle.